Rally and March: DC Celebrates Ukraine's Independence Day
This weekend, the Ukrainian community and its friends will celebrate 31 years since Ukraine's declaration of independence from the Soviet Union.
Date: 27 August (Saturday)
Time: 4:00 PM
Assemble at: In front of the White House – Lafayette Square.
More details

We will hold a rally at Lafayette Square from 4:00 to 5:15 PM. Then, we will march to the Taras Shevchenko Monument (1512 22nd St NW), where we will hold the second part of our rally.

March length: 1.5 miles (~30 minutes of walking).
Estimated dispersal time: 7:00 PM

Participating organizations:

US Ukrainian Activists
Embassy of Ukraine
United Help Ukraine
Ukraine House
Ukrainian American Veterans
Ukrainian Congress Committee of America (UCCA)
US-Ukraine Foundation
Razom For Ukraine
Taras Shevchenko School of Ukrainian Studies, Washington DC
Full details at the Facebook event.
Details may change at the last minute due to weather conditions. Please check the Facebook page before the event – all changes will be reported there.
Graphics for social media
Download and post these images to spread the word about this Independence Day event:
Facebook post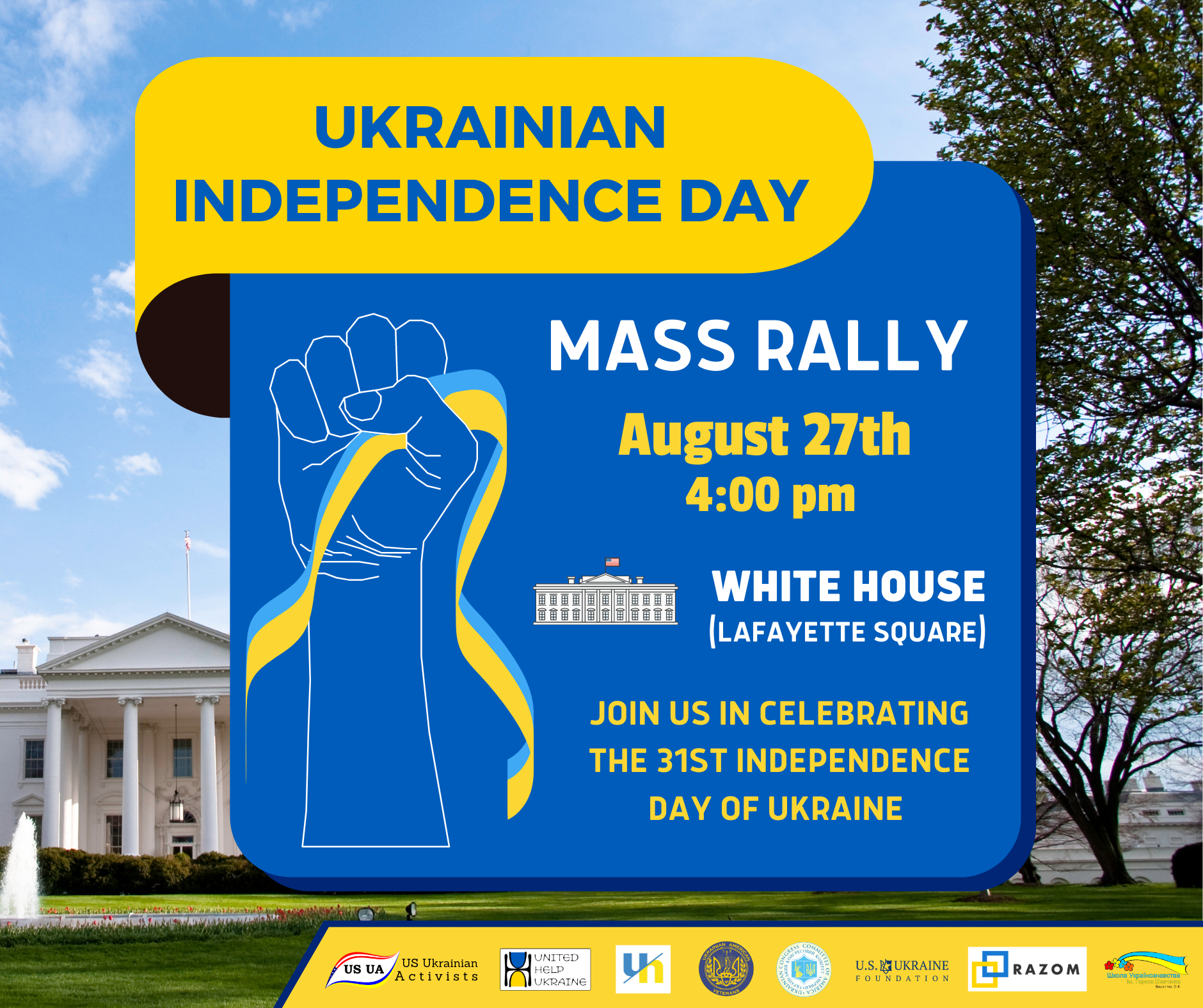 Instagram post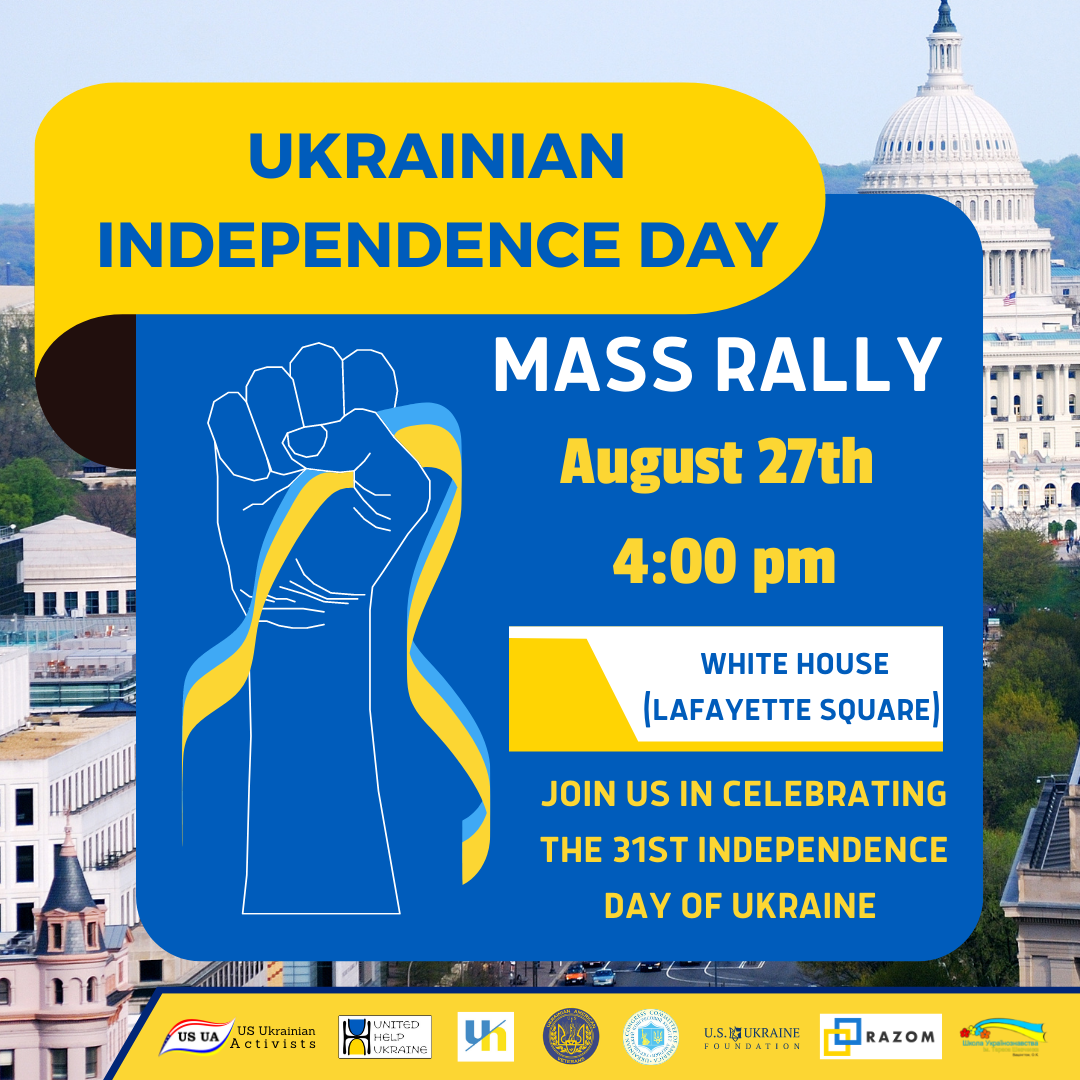 Facebook / Instagram story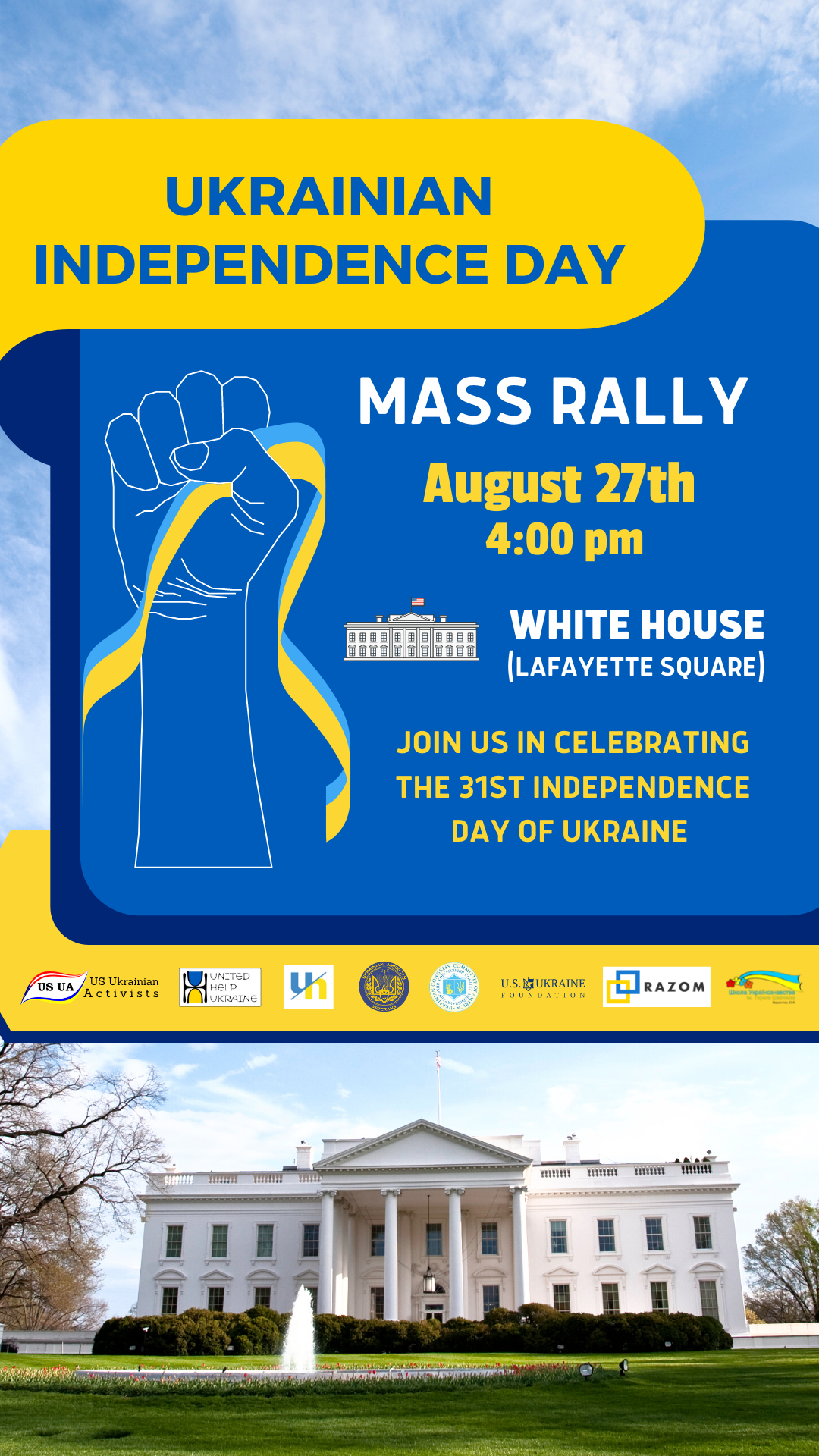 Twitter post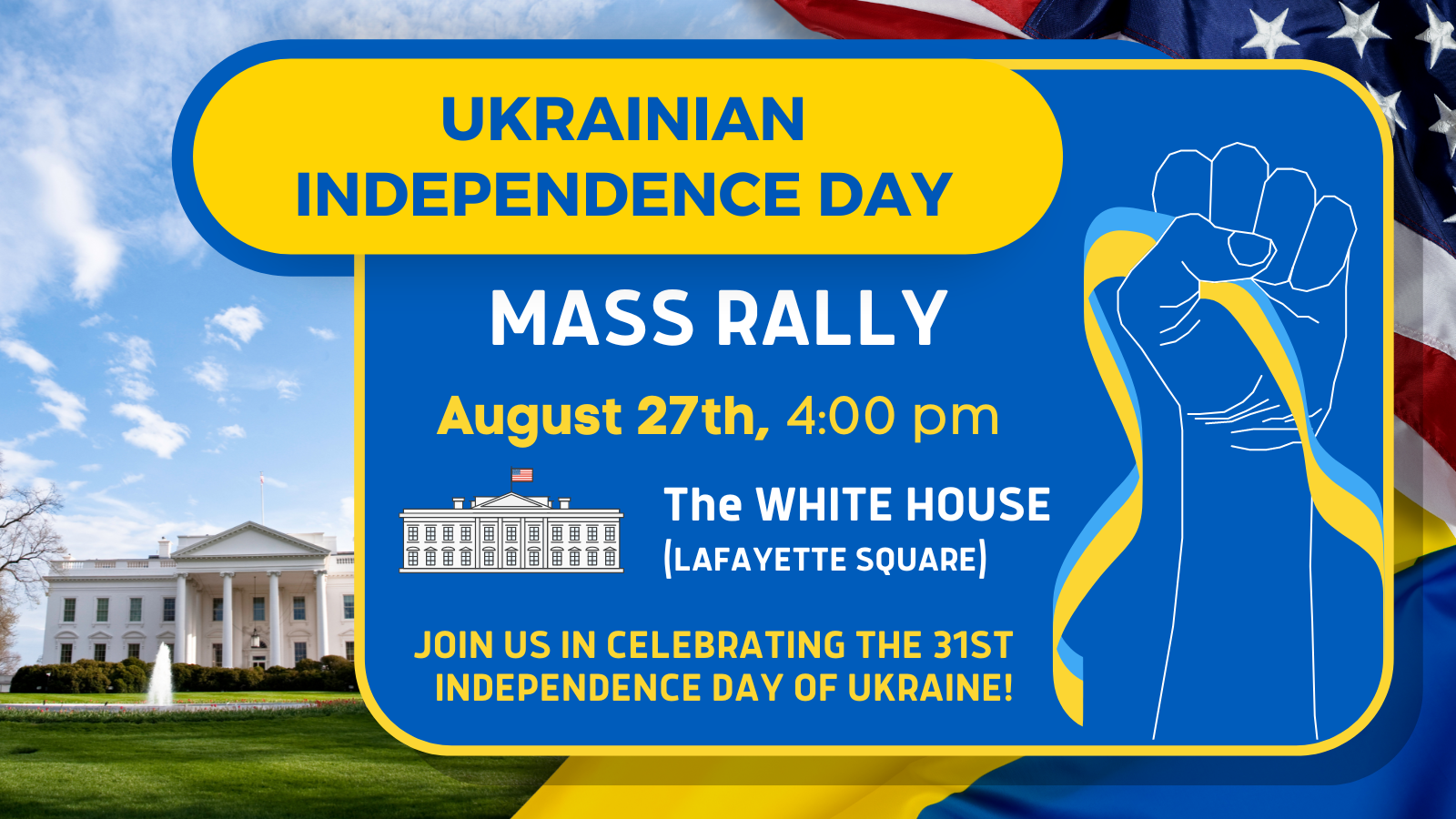 Event header