Choosing a charity
Monetary donations are usually the most reliable and versatile way to get aid where it needs to go, as quickly as possible.
How to choose a charity?
Many charities and fundraisers tend to spring up when there is a crisis somewhere in the world. Here are some general things to look for when deciding where to send a donation:
Low operating expenses
Transparency about where the money goes
How long have they been around?
Do they work with reputable entities, such as respected charities/organizations, or official Ukrainian government bodies?
US Ukrainian Activists is 100% run by volunteers, meaning that our operating costs are extremely low.
Fundraising
Whether a yard sale, a lemonade stand, or a charity concert – a fundraiser is a great way to raise funds for life-saving aid, and to get the word out to your community about the situation in Ukraine.
USUA can provide you with posters, fliers, signs, and more
Some successful fundraisers and cultural events USUA and our friends have held:
---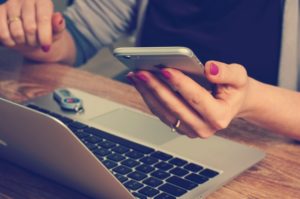 Call your representatives
Yes, your representatives in Congress really do care what you think. Especially with elections coming up soon!
It's important to understand that they pay attention to constituent messages when received in a certain way. Social media posts and online petitions usually don't make much of a difference to them, since it's difficult for their offices to methodically track which come from actual constituents.
The best ways to make contact in a way they'll listen to are:
Phone calls
Email
Paper letters
In-person meetings (you can have these in their district office or in DC)
For phone calls, the process is simple.
You don't need to convince the person on the other side of the line – just to add yourself to the daily tally.
I support the aid packages to Ukraine. [With thanks, if they voted in favor!]
I support designating Russia as a terrorist state.
I support imposing harsher sanctions / a full trade embargo on Russia.
How to call:
1. Go to the Find your representatives tool at CommonCause.org
2. Fill in your full address in the text bar so it can find your district. (Worried about spam or privacy? You can also put in the address of a nearby landmark – for example, the last location you voted in.)
3. Only 3 of the results are relevant for us: they will appear as results #3, 4, and 5 in the list generated:
U.S. Senator
U.S. Senator
U.S. Representative
The phone numbers the website will give you are the DC offices of your two Senators, and your (single) Representative.
3. Call during office hours, and say:
Hello, I'm a constituent. My name is [Name], and I live in [Town]. I'm calling to express my support for […]
They may ask for your zip code, so if you don't know it by heart, make sure you have it on hand.
At the end of the call, make sure to thank the staffer for their time, and to mention that you plan on following up in the future.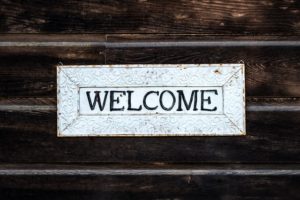 Sponsor / host a refugee
The United States has decided to allow a large number of Ukrainian refugees into the country under humanitarian visas. In order to apply under this program, a refugee must receive the support of a "sponsor" located within the US.
The word "sponsor" is a bit of a misnomer – financial support is not necessarily required.
Some refugees only need sponsors – not hosting or other support. Some already have a way to legally enter the US, but need somewhere to stay. And some need both.
Here are some resources for people interested in becoming hosts or 'sponsors':
Matching services for 'sponsors'/hosts and refugees

Welcome Connect (Welcome.US)
A service set up by nonprofit Welcome.US to match American sponsors with Ukrainians looking for sponsors.
https://ukraine.welcome.us/connect

Ukraina Space
"We connect families with hosts all over the world – EU, UK, USA, CA…"
https://www.ukraina.space/en/

I Can Help . Host
"For people fleeing war: Use map to find accommodations in a suitable location. Contact owners directly on their social networks.
For hosts: Leave your offer by filling the form."
https://icanhelp.host/

Gold & Blue United [WEST VIRGINIA]
"Our ambassadors initially welcome refugees into our city, (Morgantown, West Virgnia) take assessments, and from there we work as a team to ensure that all of their needs are met. We are linking refugees to those who can sponsor them! We take in information on both parties and connect families we believe will work well with one another."
---
Spread the word: Keep Ukraine on the agenda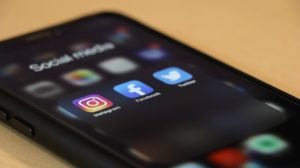 Social media
How can you best use social media to boost awareness?
There are several actions you can take on social media. All of them help get the word out, even if you personally don't have many followers.
Follow
If you have an account on these social media sites, you can choose to follow
Every additional follower an account has gives it more credibility, and makes its posts more likely to be shown to other users. (On Facebook the equivalent is a "page like".)
Follow USUA on Twitter and Instagram, and like our page on Facebook:
'Like' individual posts
Share / Retweet posts
Post
Real life
Let those around you know that this issue is still urgent!
USUA is based in the DC area. For our local people especially – this lets our neighbors who work in government, the legislature, and foreign embassies know that public opinion still supports action in support of Ukraine. Whether our neighbors are senators or the most junior interns, their perception of public opinion makes a difference.
Outside the DC area, there may be fewer people working directly in policy, but local communities still have a big impact. Businesses are weighing whether to quit business in Russia or not, affecting Russia's ability to continue its war.
Members of Congress hear a lot from us DC people, but they care far more about what their actual constituents think. Take photos of your pro-Ukraine displays, and send them in to your representatives in Congress! Email is great, and print copies are even better.
Display a flag, a poster, or any other message of support:
In your garden
On your house, for example on a wall-mounted flagpole
On your front door: tacked over the top of the door, for example, or attached inside a glass/screen door
On a balcony
Inside a window or hanging from one
Put small table-sized flags in planter boxes outside the house, or in a glass/vase inside a window on your windowsill
Stickers or magnets on your door, fence, gate
On your car: Decal stickers, ornaments attached inside the car by suction cups or hanging from the mirror.